Galileo
School Goes Global
Introducing Galileo, the new, exciting, self-directed online school for worldschooling and unschooling families with a focus on entrepreneurship and the skills of the future
Next cohort starts on March 2020
Join our Facebook group now to get free online classes for your
children and to learn more about our approach on education.
Get Your Children
Ready for the Future
40% of the jobs in 2030, will be jobs that do not currently exist. We are here to help your children spark their curiosity, discover incredible learning avenues and become self-directed learners for life.
Entrepreneurship
Developing a mindset of an entrepreneur enables children to grow up not only to be consumers, but the producers the future needs. It's more important than ever to gain entrepreneurial skills, build experience and better understand what it takes to become their own boss.
Coding and Robotics
Your kids will learn how to create technology, not only how to use it. Understanding how to communicate with machines will be one of the most important skills of the future.
Math & Science
The foundational skills of math and science are deeply rooted into all STEM jobs. Your child will discover the best way to learn math and science and how it can be applied across all careers.
The Love for Reading
To have a love for reading enables learners of all ages to stimulate their imagination and expand their understanding of the world around them. Reading is the best way to develop language, listening and storytelling skills.
The World is our School
Diversity in their everyday learning, working with classmates and teachers from all over the world, as well as exposure to different cultures, traditions, and practices, will help your children learn how to work and interact with all kinds of communities and concepts. This experience will help them gain a more sophisticated, open-minded and worldly view.
Foreign Languages
Learning a foreign language will double your child's opportunities in life for their education, career, business, traveling and making friends around the world. It also helps them improve their listening skills and become more empathetic. It also makes them smarter.
The most flexible schedule
We designed Galileo for modern active families who want a self-directed education for their children, aged 8-18, with a flexible schedule that gives them the freedom to live their lives and travel as they wish.
Screen Time With Meaning
Daily online fun and engaging learning experiences facilitated by our world-class teachers.
Event Name
Frequency
Type
Daily Online Check-ins
Daily
Live Class
Book Club Weekly meetup
Weekly
Live Class
Book Club Daily discussions
Daily
Chat
Math office hours
Weekly
Live Class
Coding office hours
Weekly
Live Class
Robotics office hours
Weekly
Soon
STEAM daily support
Daily
Chat
The Power of Soft Skills
They may be called "soft,' but they are remarkably powerful. With Galileo, your kids will do much more than exploring their favorite topics.
Learn More
This is not an ordinary online school. Your children will meet with peers from all over the world, create valuable learning engagements, discuss their opinions, share their discoveries and create coding projects together. With the help of our teachers, they will collaborate on creative projects.
With Galileo, your child will learn how to have the mental flexibility to think outside of the box, see the big picture, and reorder ideas to find a solution.
Our students present to their classmates something they have discovered in their learning every 2-3 weeks. The presentations are a great way to practice expressing opinions and presenting them in a coherent and engaging way. Students express their personal opinion, while respectfully tolerating the viewpoints of others.
Your children will thank you when they are grown for encouraging their love of learning. They will discover countless ideas from a wide variety of topics which will spur their imagination.
An Educational Journey
Every student is a hero in our school. We are here to help them elevate their knowledge and reach their full potential.
Daily Live Check-ins
All students can talk to their teachers about any learning challenges they have. Their dedicated teachers are here to help.
Weekly Classes
Every club has weekly meetups to learn new concepts, explore new tips & tricks, and discuss their progress.
Weekly Office hours
If students are ever stuck on a complex math, coding or robotics problem, they now have a specialized teacher to ask for help.
Self-Directed Approach
Spend awesome time with your kids. Outsource the learning management to us
The Best Learning Platforms
We are constantly searching for the best educational platforms for our students. These are just a few of the best platforms we recommend at this time.
Reading is the Foundation of Learning at Galileo
We believe that finding your love for reading is the key to becoming a life-long learner. Like our popular book club, we also have coding, math and robotics clubs. We will soon launch art and language clubs.
Nothing is mandatory and everything is inspirational
Every week we organize office hours for students that need extra help. We also offer many optional classes and workshops to introduce them to new and interesting topics.
Galileo has given my kids motivation to do more schoolwork than they were just by having accountability to someone other than their parents. They are becoming more familiar with technology and more comfortable with presenting to their peers.
With Your Children's Future in Mind
At age 16, every student will choose between one of four paths:
Launch a Startup
With our 1 year Launchpad program, we help students launch their own startup including concept development, writing a business plan, applying to an accelerator and preparing their pitch for funding.
Go to College
If students wish to attend college, we will help them prepare for entrance exams, provide transcripts and documentation and help with the college application process.
Train for and Start a Career Quickly
With alternative options like Lambda School (learn to become a software engineer) and Praxis (Apprentice at a Startup), students can quickly learn in-demand skills and get jobs within a year of starting.
Freelance or Start an Online Business
Freelancers and online entrepreneurs (ie social media manager, digital ad agency, youtuber, blogger, influencer etc.) can set their own goals and create a plan to follow those goals. Through self-directed learning experiences at Galileo, our students will be creating the jobs of the future.
A Safe Space for Students
Galileo is moderated by our teachers and facilitators to make sure we create a safe and respectful environment for all students.
Kelly Davis
Education Director
Senka Lazarevic Reynolds
Teacher & Moderator
Heidi van Heerden
Teacher & Moderator
Elia Yaremchuk
Teacher & Moderator
Sammy Nyakabau
Teacher & Moderator
Yhosemar Mendez
Teacher & Moderator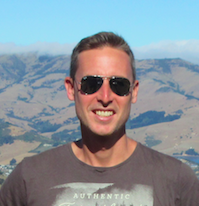 Daniel Price
Teacher & Moderator
Join us for the next cohort
Next cohort opens up on February 2020.
Private Discussion Group
Join today
Join our Facebook group now to get free online classes for your children and to learn more about Galileo.
Pre-Register Today
"We have to personalize education, not standardize it."
Get free online classes for your children and learn more about your world school journey